Propane Log Set and Hearth
Do your home appliances run on efficient, versatile propane? If you use propane for whole-home heating, water heating, cooking, and more, you already understand how useful this energy option can be. Why not add your fireplace to the list? Visit VEO Energy Systems in Monticello, NY to find the perfect propane fireplace solution for your home. Our experienced team is available to offer recommendations, answer questions, and provide estimates to help you determine which propane-powered log set is right for you.
Propane Fireplaces
Take your living space to a new level of coziness. VEO offers installation and service for a wide range of propane-fueled fireplace systems from White Mountain Hearth. Vented and vent-free log sets are available depending on your home's fireplace.
Vented Log Sets
This model is ideal for a home with a fully functioning wood-burning fireplace. Vented log sets are easy to install and produce a flame similar to wood to create the comfortable atmosphere you're looking for.
Vent-Free Log Sets
Vent-free log sets can be added to wood-burning fireplaces or fireplaces designed for gas use. While vent-free log sets do not provide the same level of ambience as vented log sets, they do offer perks like superior heat output and lower fuel consumption.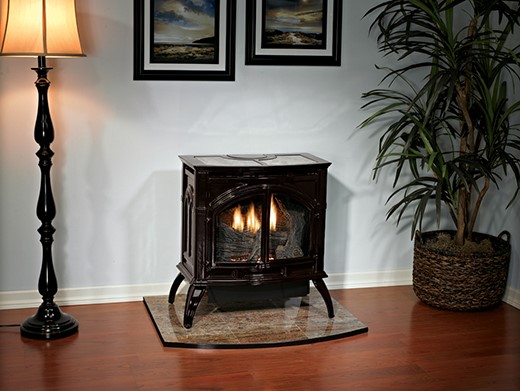 Contact us to learn more about propane fireplace solutions from VEO Energy Systems.