Premium Bioheat® Heating Fuel
Do you think all heating oil is the same? Many oil dealers would love you to believe that. The truth is that many oil dealers deliver poor-quality generic fuel. They won't make the investment to bring you quality fuels. Generic fuel will clog up your heating system's filters and contributes to poor performance of your boiler or furnace. Untreated generic fuel will gum up your burner, corrode your storage tank, and rob you of the benefits that Bioheat® premium quality fuel provides. Want to learn more about Bioheat®? Visit MyBioheat.com for all the details!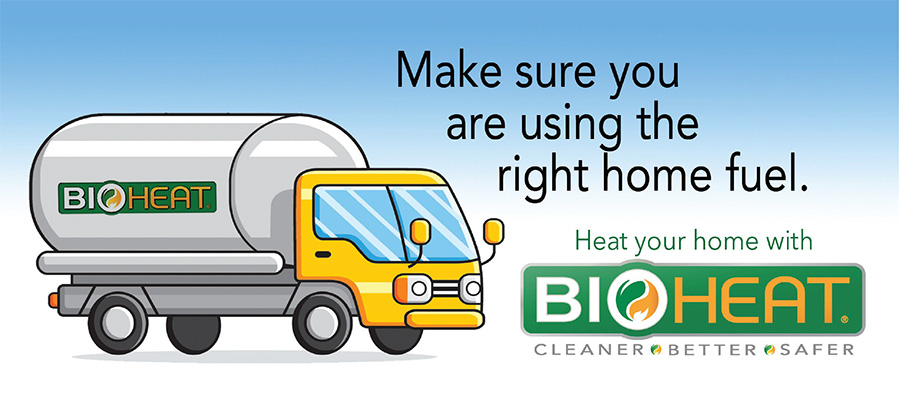 Why We Switched to Bioheat
Bioheat is the fuel of the future, and we at VEO Energy Systems are proud to join the fuel providers who are doing their part for their customers and planet. Bioheat is a safe, renewable heating fuel option that is biodegradable, nontoxic, and produces significantly fewer emissions than other heating fuels. VEO Energy Systems exclusively delivers Bioheat to our customers because of these environmental benefits, plus the many advantages the fuel offers for our customers' heating systems and heating budgets.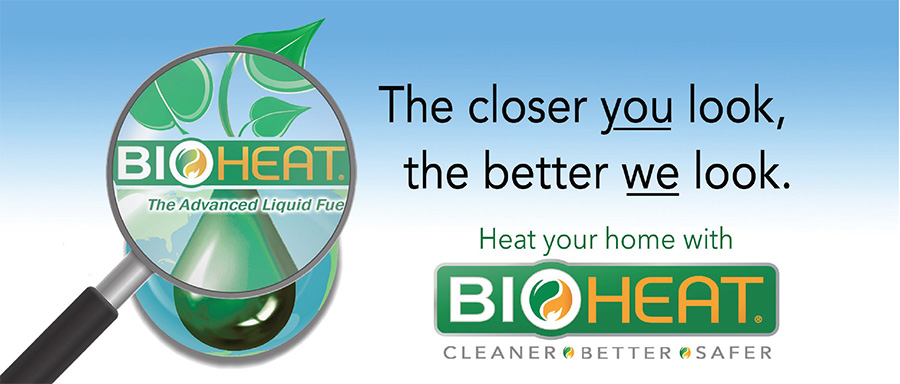 Your Questions about Bioheat Answered
How is Bioheat made?
Bioheat is made by blending heating oil with biofuel. Biofuel is made from reusable and/or renewable resources like recycled animal fats and vegetable oils. Biofuel is domestically produced in the United States and contributes to our local economy.
Is Bioheat safe?
Yes, like traditional heating oil it is nonexplosive and produces visible warning signs in the event of a malfunction. Bioheat is also safer for our environment because it produces near-zero emissions.
Do I need to modify my heating system to use Bioheat?
No, Bioheat is compatible with existing oil heating equipment. In fact, the Bioheat delivered by VEO Energy Systems is treated with a premium additive that helps your equipment stay cleaner and operate more efficiently.
What are some other benefits of Bioheat?
Fewer greenhouse gas emissions
Extended heating equipment lifespan
Lower year-round fuel bills
No system modifications required
Produced domestically in the US
Treated with premium additive by VEO Energy Systems
Contact VEO Energy Systems today to learn more about Bioheat fuel, to order Bioheat fuel oil, or to schedule a complimentary energy-saving analysis.